Hello, welcome to the website of D-switch Electronics Co., Ltd.
D-SWITCH ELECTRONICS Co., Ltd.
Tel: 086+0769-81326026
Fax: 086+0769-81326036
Website: http://www.desong168.com/
Address: No.23, Jiaoyuan Road, Shijie Town, Dongguan City ,GuangDong,P.R.China
China Factroy Business Contact:
Miss Zhang:
Tel: 18102932959
Email: ds36@dgdesong.com
Mr Ling:
Tel: 13925792306
Email: ds01@dgdesong.com
Security application
The security industry has undergone tremendous changes in the past decade. In addition to the added complexity, as more and more features are added to the ever-shrinking device, functional requirements and expectations for wear and tear resistance mean that all components of the device must be built for high life. And waterproof and anti-corrosion.
At Dessert DASUNG, all products designed and used for consumers need to be reliable, able to withstand harsh conditions and routine, repetitive use. From the 24/7 camera, smart home, surveillance video controllers, and smart safety watches that are constantly bumped and shaken, the reliability and performance expectations of new consumer products are high.
With a wide range of switch combinations and unmatched custom design capabilities, Dessert DASUNG ensures that security product designers can find the right switch for their specific innovative design. Whether it's designing intelligent buildings, smart transportation, safe city, machine security, smart fire protection products, security care equipment, with DEXUNG, you can easily find the switch that best suits your design.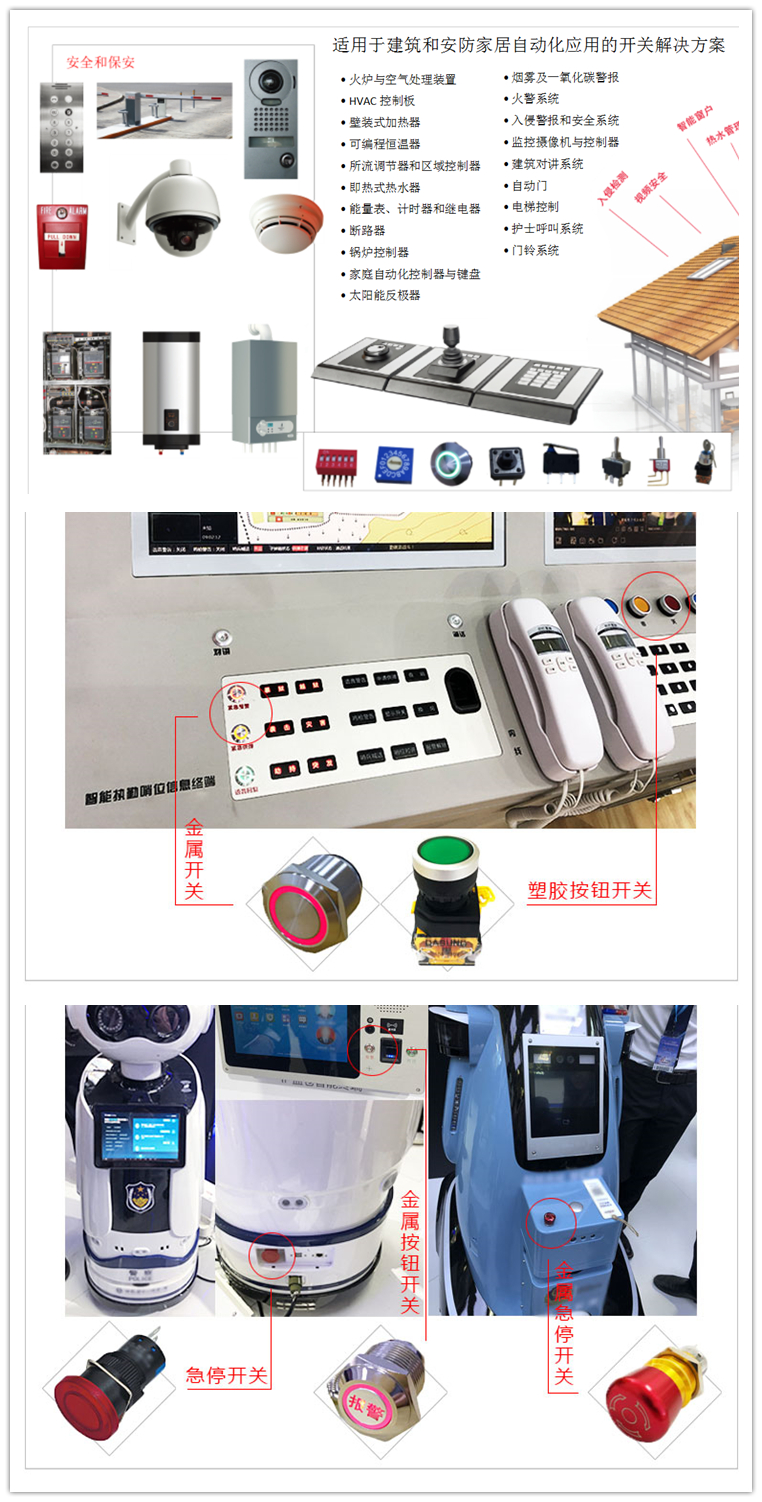 Dexter WeChat public platform
Address: No.23, Jiaoyuan Road, Shijie Town, Dongguan City ,GuangDong,P.R.China. Mobile: 18103065197 E-mail: ds08@dgdesong.com
COPYRIGHT © 2019 D-SWITCH Electronics Co., Ltd. ALL RIGHTS RESERVED