Hello, welcome to the website of D-switch Electronics Co., Ltd.
Current Position:
Home
->
D-SWITCH News
-> Desung Switch and the First China Smart Home Appliances Summit
Desung Switch and the First China Smart Home Appliances Summit
Article source:Editor: Table of Contents:D-SWITCH NewsClick rate:

release time:2019-03-06 15:09:58
On August 18th, 2016, the "First China Smart Appliances Summit" was grandly opened in China·Huicong Appliance City in Beibei, Shunde. 1000 brand enterprises, 30,000 channel dealers, and 500 international buyers have already been in place. The first China Smart Appliances Summit has many highlights.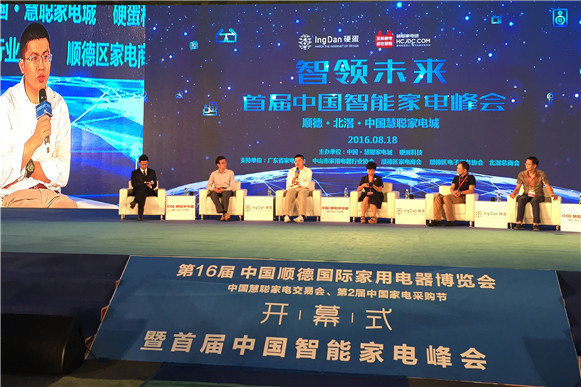 Desheng enterprise representative attending the scene
As an innovator in the field of waterproof switches in China and the first enterprise in China to develop industrial intelligent switches, in early 2016, the five major ecosystems of the intelligent hardware industry were proposed, including the smart home ecology, and the home appliance capital of China, Shunde, became the development of smart homes in Germany. The "base" of ecology. At the summit, Desheng smart switches and partners brought new ideas for the development of smart appliances for the guests.
US Strategic Operations Director Xue Guodong and Ayla Networks China Customer Strategy Director Xiong Ying, Foshan Shishen Network Intelligent Technology Co., Ltd. General Manager He Yi value, Hard Egg Technology Business Development Director Wen Dong, Hui Cong Appliance Holding Group E-Commerce Corporation Executive Deputy General Manager Gao Xiaowei The guests will give a keynote speech and share their understanding of smart home appliances.
In the roundtable forum, there is a big gathering of people, Wen Dong, director of hard egg technology business development, Xue Guodong, director of strategic operations of the United States, Xiong Ying, director of customer strategy of Ayla Networks in China, and He Yi value, general manager of Foshan Food God Network Intelligent Technology Co., Ltd., Guangdong Changhong Yu Wenjun, deputy general manager of NEC Technology Co., Ltd., explored the breakthrough of smart home appliances and explored the standardization plan of the smart home industry to discuss the new future of the industry.

Dexter WeChat public platform
Address: No.23, Jiaoyuan Road, Shijie Town, Dongguan City ,GuangDong,P.R.China. Mobile: 18103065197 E-mail: ds08@dgdesong.com
COPYRIGHT © 2019 D-SWITCH Electronics Co., Ltd. ALL RIGHTS RESERVED