Hello, welcome to the website of D-switch Electronics Co., Ltd.
Current Position:
Home
->
D-SWITCH News
-> D-SWITCH develops touch integrated switch for medical monitoring equipment to protect health
D-SWITCH develops touch integrated switch for medical monitoring equipment to protect health
Article source:D-SWITCHEditor: Table of Contents:D-SWITCH NewsClick rate:

release time:2022-03-15 11:27:43
A recent study shows that by 2025, health tracking and patient monitoring equipment will become "Essential items", with an estimated annual market value of up to $20 billion. There is no doubt that miniaturization is an extremely important indicator for medical monitoring devices. However, the increasing spread of communications has had an impact on the existing space. The integration of antennas, transmitters, and additional circuits required for communication will present considerable challenges in the space available for operation, detection, and data collection components such as switches. Although the switch occupies relatively little space, it must meet the functional requirements of interaction with users, and must be able to withstand a variety of harsh environments and high-intensity operation.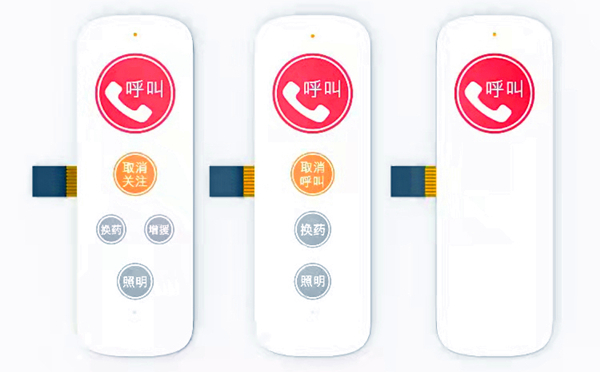 The DH3 series is a dual-action top-start thin-film light-touch switch currently small in size, offering many benefits for the next generation of ultra-compact electronic devices. When a side starting switch is required, the product can be folded onto a flexible printed circuit. The width of the switch is reduced to 3.0 mm, providing multiple integration options for the designer. These two kinds of starting power form a unique and stable touch, helping the user to accurately distinguish the first and second actuation. In practical applications, size is not the only consideration. The components of a medical monitoring device must be able to meet the challenges of a high-intensity treatment and application environment while maintaining good operational stability at all times. D-SWITCH has a market-based, consistently reliable, on-off solution for medical monitoring devices and, more importantly, understands the challenges facing the Industry today. Its medical monitoring technology solves a variety of complex market challenges and ensures that the brand does not fall into disrepute due to faulty switches.

D-SWITCH has long cooperated with medical device manufacturers to develop and manufacture all kinds of switches. It has accumulated rich experience and is well aware of the market demand for medical device licensing, at the same time, the consumer goods market is facing a series of challenges. D-SWITCH has made technological breakthroughs in miniaturization, compact functionality, connectivity, Signal Transmission, detection, data acquisition, robustness and customization. Not only does the D-SWITCH focus on miniaturizing the complete interconnection architecture, its customization expertise can also help designers apply switches to previously unreachable locations. Customization can also fine-tune the acoustic, tactile and interface characteristics of medical switches individually or within components and modules to suit customer preferences.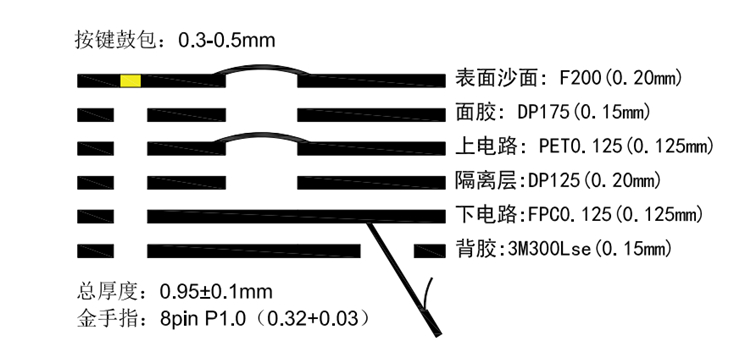 Dexter WeChat public platform
Address: No.23, Jiaoyuan Road, Shijie Town, Dongguan City ,GuangDong,P.R.China. Mobile: 18103065197 E-mail: ds08@dgdesong.com
COPYRIGHT © 2019 D-SWITCH Electronics Co., Ltd. ALL RIGHTS RESERVED