Hello, welcome to the website of D-switch Electronics Co., Ltd.
Current Position:
Home
->
D-SWITCH News
-> Application of D-SWITCH anti-vibration switch in emerging field of electric vehicle
Application of D-SWITCH anti-vibration switch in emerging field of electric vehicle
Article source:D-SWITCHEditor: Table of Contents:D-SWITCH NewsClick rate:

release time:2022-03-15 15:35:54
The car market is going through a major technological transformation. From the introduction of artificial intelligence (AI) to the realization of driverless, to the rise of electric vehicles (EV) and hybrid vehicles (Hev) , the changes in the automobile market in front of our eyes. As a result, automotive designers face many challenges in applying the latest technologies. Semi-autonomous and fully autonomous vehicles are being tried and accepted in the industry, and safety remains a major obstacle to gaining consumer trust, but with all the market indicators moving in the direction of full consumer acceptance of self-driving cars, driverless cars will revolutionize the driving room. In fact, we've already seen significant changes in the cab that embody the semi-autonomous driving function, with functionality and comfort being the main factors driving the interior changes.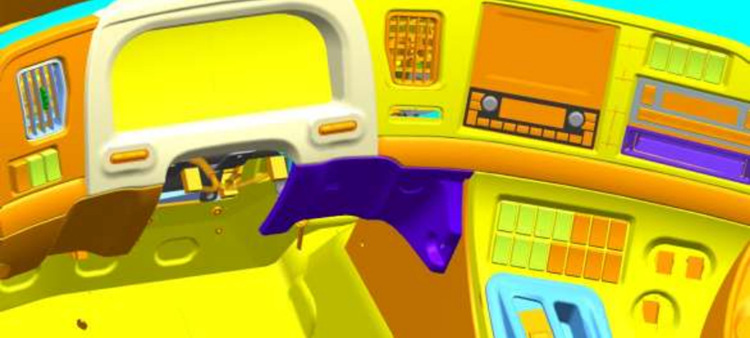 The automobile market is a diversified and regulated market, each manufacturer has its own hand feeling preference, sound feedback and overall demand, which requires the provision of reliable customized products, the integrated application of in-car switch is the core experience of automotive application. Features such as tight tolerance fit, feel feedback requirements, sound feedback appropriateness, environmental and process seals, deadness, water and shock resistance, and mechanical or electronic interaction consistency are the core values of automotive switch design. It is well known that over the past 10 years, Depong D-SWITCH has successfully met these needs of its customers. In order to achieve these functions, the switching scheme must have the following characteristics or functions:
Power Adjustment; modularization; long stroke; dustproof and waterproof; shockproof; with night indicator. In order to meet the needs of foreign countries, this switch has passed the TUV (Germany) , CTUVUS (North American certification) , TUV: IP67(protection level certification) , CE, CQC related certification and vibration test.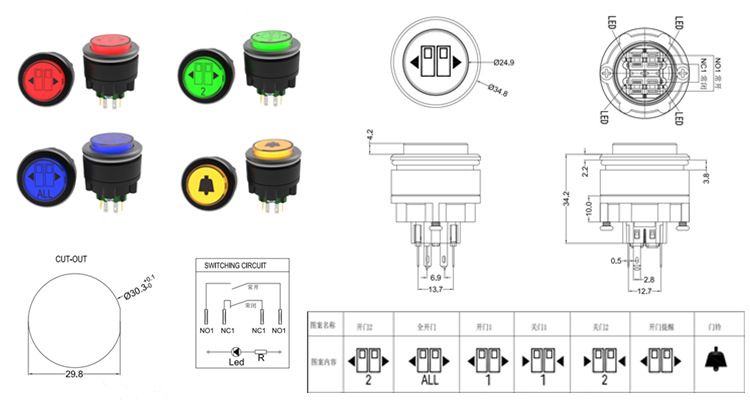 Dexter WeChat public platform
Address: No.23, Jiaoyuan Road, Shijie Town, Dongguan City ,GuangDong,P.R.China. Mobile: 18103065197 E-mail: ds08@dgdesong.com
COPYRIGHT © 2019 D-SWITCH Electronics Co., Ltd. ALL RIGHTS RESERVED