Hello, welcome to the website of D-switch Electronics Co., Ltd.
Current Position:
Home
->
D-SWITCH News
-> D-SWITCH''''s new IP68 waterproof push button switch PB-12 series has excellent performance and is used in mechanical operating handles
D-SWITCH''''s new IP68 waterproof push button switch PB-12 series has excellent performance and is used in mechanical operating handles
Article source:D-SWITCHEditor: Table of Contents:D-SWITCH NewsClick rate:

release time:2022-05-27 17:02:30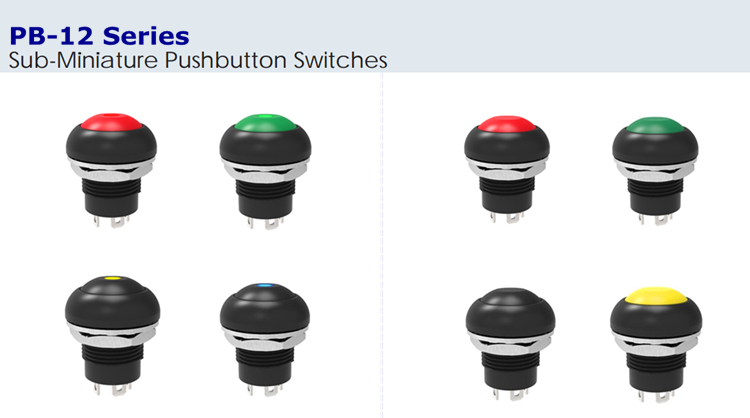 Among the 12mm button switches in the industry, the products with better waterproof and dustproof effect, the internal waterproof reaches IP68 and the built-in LED signal display. Passed TUV: IP68 waterproof test, suitable for environments that require waterproofing, sand, dust, and other pollutants, including field vehicles, agricultural equipment, machine tools, processing tools and medical equipment.
Each harsh environment presents a unique set of challenges due to factors such as extreme temperatures, water, chemicals, dust, grease, and other types of contaminants. A major feature of heavy equipment environments is the certainty of prolonged or particularly pronounced exposure to contaminants. These conditions also tend to create temperature and water resistance issues that can potentially affect switch fit and performance. Construction, mining and agricultural sites are not the most friendly environments for electrical components. When selecting switches for heavy equipment applications in the cab, using a product that is not designed for harsh environmental conditions can result in a significant reduction in switch life expectancy and even serious switch failure.
Therefore, IP68 rated switches are the best choice for heavy equipment applications. Based on the rating system, IP-rated switches are certainly resistant to certain environmental factors. IP codes are part of the International Organization for Standardization (ISO) IEC60529 standard. The first digit of the IP code indicates the degree of protection of the enclosure against contact with hazardous parts (e.g. electrical conductors, moving parts) and the ingress of solid foreign objects. The second number is for liquids. Our push button switch PB-12 series all meet these requirements and pass the TUV: IP68 waterproof level test.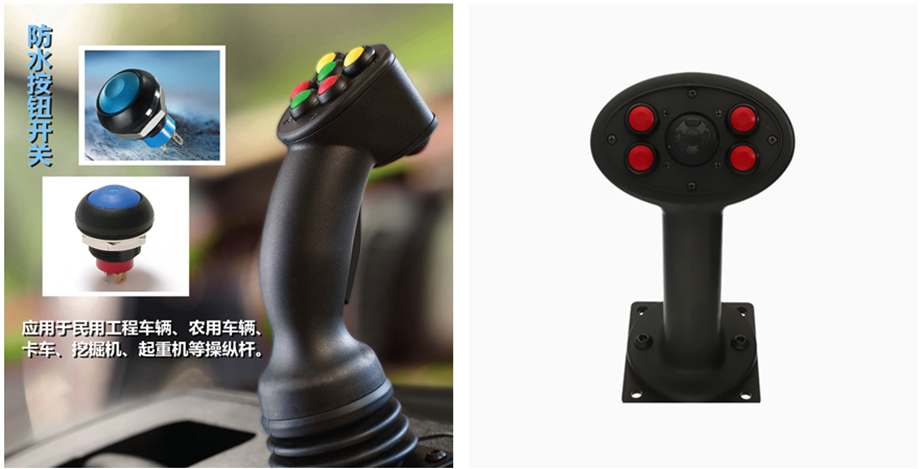 Illuminated switches are often used in applications in low-light environments (such as dimly lit vehicle cabs) where individual switch functions are difficult to identify, and backlit housing graphics provide highly visible indications to the operator, Let them know which feature they are launching. They also provide noticeable feedback that can be sensed through thick work gloves. These features are available in the PB-12 series.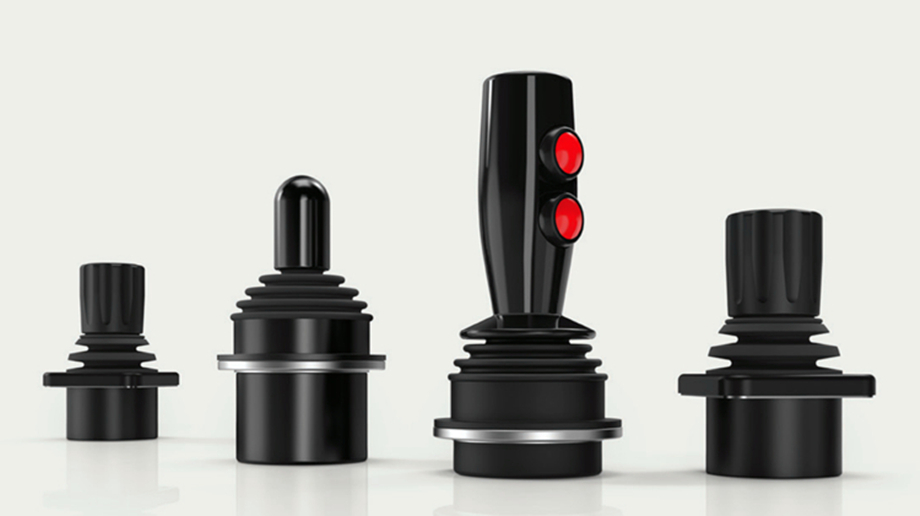 Dexter WeChat public platform
Address: No.23, Jiaoyuan Road, Shijie Town, Dongguan City ,GuangDong,P.R.China. Mobile: 18103065197 E-mail: ds08@dgdesong.com
COPYRIGHT © 2019 D-SWITCH Electronics Co., Ltd. ALL RIGHTS RESERVED